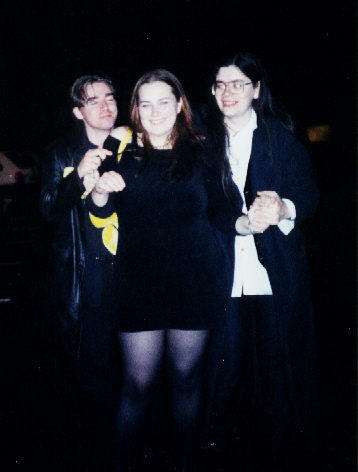 Ax and my good self escort Sally into the event. Well we may have been trying to steal Sally's little miss sunshine bag. But I prefer to say we were being gentlemen and escorting her.

Sally is modelling a short black dress. She did not want to wear it, and in fact was not going to wear it, bur she lost a bet. You see, she had bet me that I could not get any of her friends to believe she was not 100% sweet and innocent, a bet I would like to add that she lost by trying to beat the judge into saying she won.

It's a good job she lost, since if I had lost, then I would have been forced to go out in the short black dress, and since I am taller than Sally, it would have been even shorter on me. But if there had been even the smallest chance of me loosing the bet, I would never have agreed to it..