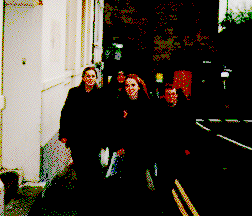 The Last Day of the weekend... We are all Tired, Hungover, short on eyeliner and hairspray. and all getting ready for the long drive home, and back to normallity...

Well as close to Normality as we get...
Rowena is permanently Bouncy
Sal is a Trendy?
Sian is a Blonde!! Say no More
Rael is a SPOD!!!
And I am just me.......